our main research areas
We work on the fundamentals of light/matter interactions in nanostructured materials, from the visible to the mid-infrared part of the spectrum. A particular focus lies on plasmonic and dielectric nanoantennas, which we utilise for solar-to-chemical energy conversion, coupling to low-dimensional materials, and the study of quantum phenomena.
Plasmonic Chemistry Group (Prof Emiliano Cortés)
We work on the development of novel hybrid colloidal materials systems and aim to understand the dynamics of chemical reactions in nanoscale environments. A major application area is photocatalysis.
Subgroup Yi Li
We combine top-down nanofabricated devices with novel monitoring tools in order to investigate light/matter interactions at the nanoscale. On the one hand, light-0induced fluidic transport enables the deeper understanding of both single photon behavior and single-molecule enzymology. On the other hand, locally delivery of matter offers new possibilities to access the non-radiative photocatalytic landscape for energy conversion.
Plasmonic nanoantennas
Designer metallic nanostructures, called plasmonic nanoantennas, enable us to confine optical fields deep below the diffraction limit, over distances of only a few cubic nanometers. Molecules or quantum matter experiencing these enhanced fields show a vast increase in their interactions which photons. We exploit this for surface-enhanced optical spectroscopies.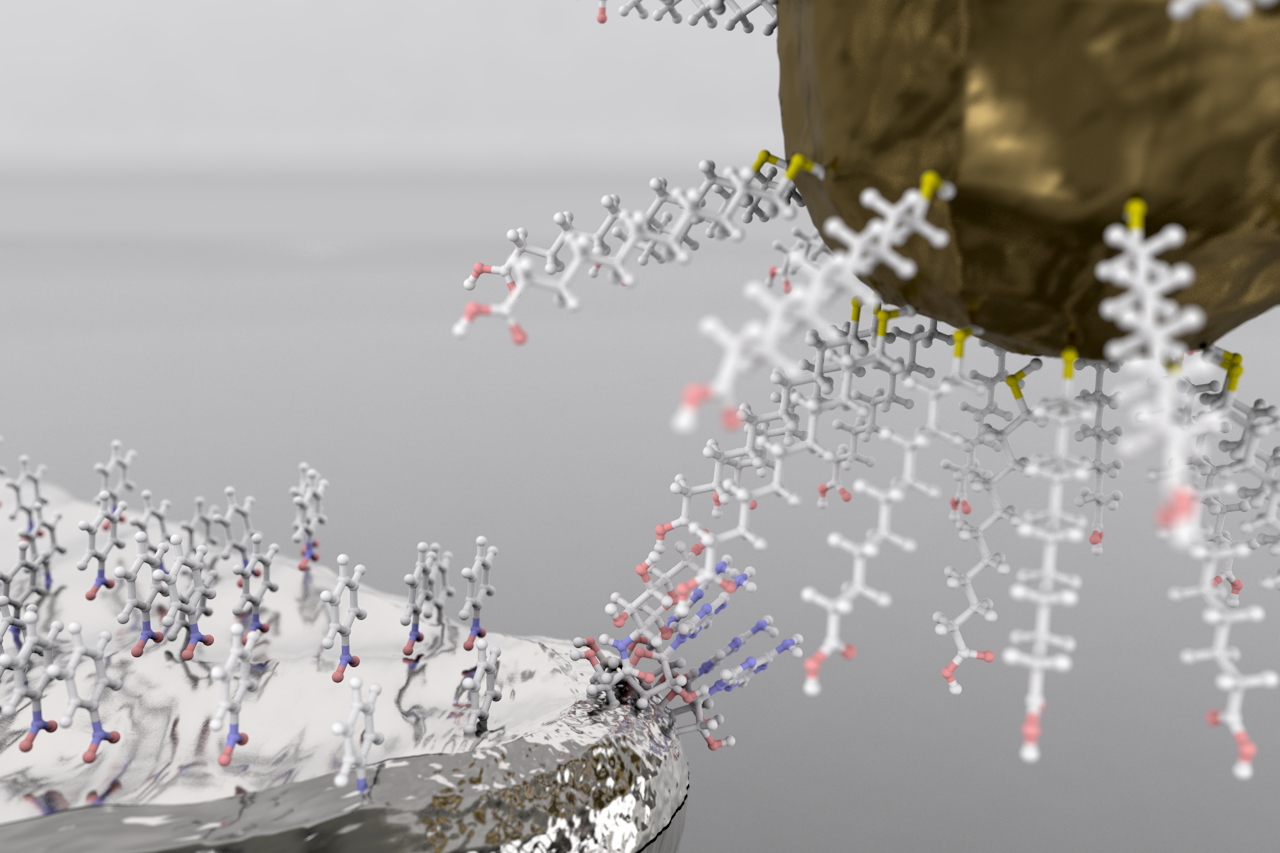 Plasmonic chemistry
When surface plasmons decay, hot electron/hole pairs are generated, and within a lifetime of a few dozen femtoseconds these energetic carriers can trigger chemical reactions in nanoscale regions on their surface. We research the fundamentals of such plasmon-enabled chemistry, with the goal of increasing the efficiency of solar-to-chemical energy conversion via photocatalysis.
Dielectric nanoantennas
Semiconducting nanoantennas consisting of silicon, germanium, or gallium phosphide enable us to enhance nonlinear optical processes by many orders of magnitude. Electric, magnetic and toroidal electromagnetic modes confine electromagnetic fields in a controlled manner. These properties are also very valuable for surface-enhanced spectroscopies without high optical losses.